Soon, you will be able to add GIF image to your Facebook comments as the social networking platform is somewhat busy in incorporating the animated GIF button to its comments section. Finally embracing the GIF. Next week Facebook will begin testing a GIF button that lets users post GIFs from services like Giphy and Tenor as comments.

Although Facebook in response to this has confirmed the GIF test is coming with this statement:
"Everyone loves a good GIF and we know that people want to be able to use them in comments. So we're about to start testing the ability to add GIFs to comments and we'll share more when we can, but for now we repeat that this is just a test."
All-set now, as Facebook begin to test a GIF button that will let you (fans) user services aforementioned for posting your reactions as an animated GIFs as comments. After the test, the GIF comment button will only become available to a small group of Facebook users and will be rolled out to everyone who loves it.

So how is this function going to work? It will similarly work as to the GIF button in Facebook Messenger, allowing users to both browse trending GIFs and search for specific reactions in-line (such as happy, smile, wow, angry and others). Users still won't have the ability to select and share GIFs as News Feed posts, but comment GIFs could lay the groundwork for that.
Now, the button will function in the same fashion as in FB Messenger. In a bid to make Messenger more funatic and engaging, Facebook may soon add a new reaction "Dislike" for Facebook Messenger. As the social network has long shrinked the animated image medium though, the rationale was that allowing flashy, eye-catching GIFs might distract from the rst of the News Feed experience. Reportedly, Facebook has even had support for GIFs built for years, but delayed rolling it out for fear of disruting the feed aesthetic.
Before the Facebook's News Feed filled up with auto-play video, Facebook later permitted News Feed sharing with the direct URL of a GIF file, but that rather meant users had to search for them on sites like Imgur or Tumblr, or host themselves. Followed by this, Facebook only allowed Pages and ads to sahre GIFs. With still no GIF browser and no uploading by users allowed.
Later on, Facebook's feed downranked "low-quality memes," which eventually include 'image marcos' made up of GIF + overlaid text. Messenger added GIF sharing back in 2015, but naturally, the main Facebook app still didn't play nice with the format.
In February, Facebook celebrated the first anniversary of "Reactions" and recorded 300 billion "Reactions" on posts and the "Love" reaction was used maximum times by its over 1.79 billion users. Facebook also used Snapchat-like lead as social media usage that involves from text statuses to rich media. Most of that focus has been on video. Now that if the test is well received, Facebook comment reels might soon be filled with "reaction GIFs'. These typically use a clip of a movie, television show, or cartoon to express the emotion of the user, from all the excitement to concern.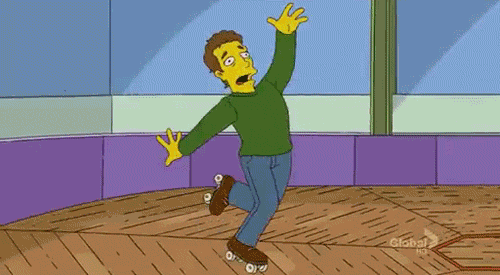 After all, GIFs are just the best moments of video played on loop, and Facebook says video is its future. And eventually, Facebook might loosen upo and add a GIF button to the News Feed composer. Stay tuned for More!
(Via: TechCrunch)
Also See:
(Visited 195 times, 1 visits today)